Description
Looking for a way to express your love?
This beautiful pendant will brighten any one's day. Saying the wonderful and most unique "I love you" in 100 languages. It has never been so romantic – the perfect surprise gift to give this Christmas for the loved ones!
BroadBazaar(™) is our international store expanding worldwide after 6 years in Asian markets.
Our Love Necklace is the most special present that will surely make you a smile. The most fascinating part is when the prism of the pendant gets illuminated by light. The necklace will project the wonderful "I Love You" phrase in exactly 100 Languages!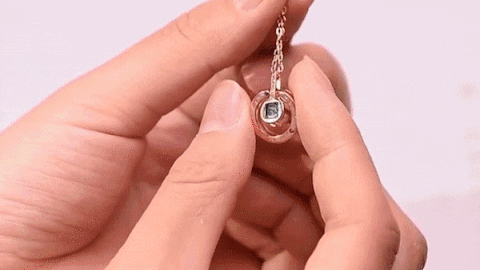 Get this unique necklace for yourself or as a gift to someone special in your life.
Be Gorgeous and Express Yourself!
Offer Valid Till Stock Last (8 left) –
Click "Buy Now" To Get Yours!
All of the words are engraved through the art of nano-micro carving.
This product is exclusively available in this store.
Limited Time Offer
Item's price is adjusted including shipping for a limited time sale offer.
Guarantee
We stand by our high-quality products. Order now with peace of mind due to our "30 Day 100% Money-Back Guarantee".
Returns
Any product with any kind of damage or fault can be returned within 30 days. Read more from our Return Policy.
Shipping
There is no shipping or other charges, we offer free reliable shipping worldwide. Shipping times can take 2-3 weeks because of high demand so please be patient. You can contact or email us at [email protected].
Secure Checkout
Secure checkout through Visa Card, Paypal, Discover, Master Card, and Google Pay Methods.